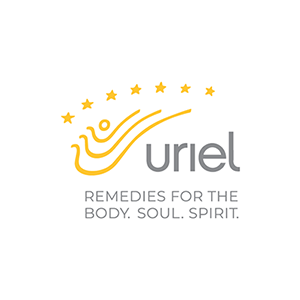 Active Ingredients: 100 gm contains: 75 gm Mel (Honey) 4X; 50 gm Archangelica (Longwort) 4X, Calendula 4X, Equisetum (Common horsetail) 4X, Hypericum (St. John's Wort) 4X, Imperatoria (Masterwort) 4X, Rosa (Garden rose) 4X, Rosmarinus (Rosemary) 4X; 25 gm Chamomilla (Chamomile) 4X, Citrus reticulata (Mandarin orange) 4X, Elettaria cardamum (True cardamom) 4X, Galangal (Ginger) 4X, Juniperus (Common juniper) 4X, Lavender 4X, Marjorana (Marjoram) 4X; 20 gm Anisum (Anise) 4X, Centurium (Centaury) 4X; 10 gm Carvi (Caraway) 4X, Cola (Cola nut) 4X, Cubebae (Cubeb) 4X, Foeniculum vulgare (Fennel) 4X, Fumaria (Fumitory) 4X, Hyssopus (Hyssop) 4X, Myristica fragrans (Nutmeg) 4X, Piper album (White pepper) 4X, Syzygium aromaticum (Clove) 4X, Thymus vulgaris (Garden thyme) 4X, Zingiberis (Ginger) 4X; 5 gm China (Peruvian bark) 4X, Cinnamomum cassia (Cinnamon) 4X, Coriandrum (Coriander) 4X, Crocus sativus (Saffron) 4X, Myristica fragrans (Nutmeg) 4X, Origanum vulgare (Oregano) 4X, Piper longum (Long pepper) 4X, Piper nigrum (Black pepper) 4X, Vanilla (Vanilla beans) 4X; Levico (Mineral spring water) 8X, Ambra grisea (Amber gris) 10X, Hematite (Red iron ore) 11X, Prunus spin. cum Ferro (Blackthorn, Iron) 11X, Aurum met. (Metallic gold) 12X
Inactive Ingredients: Water, Salt, Glycerin, Organic cane sugar
We just added the review feature. If you've bought this product, please login to review and help other customers make informed decisions.
*Claims based on traditional homeopathic practice, not accepted medical evidence. Not FDA evaluated.